Climate Change & the Built Environment
Climate Change & the Built Environment
When
Friday 22nd – Thursday 30th July
Introduction and Background
The Annual Symposium is one of the key activities of Shelter Afrique's 2020-2025 strategy. Driven by the Centre of Excellence and the need for research-based solutions, it is meant to be an avenue for collaboration and synthesising emerging lessons, knowledge, best practices and innovations. Ultimately the Symposium over the years has served to document and disseminate information to African countries, stakeholders, and key partners. Over the last two years, the COVID-19 pandemic has arrested the attention and imagination of the world. However, in the same period, the world has witnessed dramatic changes in another area that will directly impact the built environment, Climate Change. This has informed the theme for the 41st Annual General Meeting, which will be Climate Change and the Built Environment.
Climate Change and the Built Environment
The Climate Change Argument
The Earth's average temperature has steadily risen by 1.04 Celsius since 1980. The sharp increase in global warming observed since 1950 can no longer be explained by natural climate fluctuations, according to the scientific reports of the Intergovernmental Panel on Climate Change (IPCC).
The increase in global temperatures is most likely due to greenhouse gases, such as carbon dioxide (CO2), released into the atmosphere when fossil fuels such as coal, oil and gas are burnt. Land use also affects global temperatures, for example, with the deforestation of tropical forests.
Deforestation is frequently used to produce timber/wood required in the construction process and clear land for construction. These processes add to the greenhouse effect.
Climate change has a significant influence on the social and environmental determinants of health: clean air, safe drinking water, sufficient food, housing security.
Although global warming may have some local benefits, such as reduced winter mortality in temperate zones or increased food production in some regions, its overall effects are likely to be overwhelmingly negative.
The IPCC sounded the alarm on the imminent, irreversible damage climate change will cause and the need for joint action1. By the end of August 2021, 15 extreme weather events had been recorded worldwide2; in a UN report, it was estimated that between 1970 to 2019, Africa recorded 1695 extreme weather disasters.
These led to economic damages, loss of 731,747 lives and $38.5 billion in losses3. Climate Change is a matter that cannot be easily ignored and has real implications for the built environment.
This issue, sometimes referred to as global warming, is, in fact, a change in climate on a worldwide scale, resulting in rising temperatures with contrasting effects, warming in some geographical areas but cooling in others, and generally increased climate variability, with increasingly frequent extreme weather events.
Multiple studies, reviewed and verified by expert committees and presented in scientific publications come to the same conclusion: climate change over the past century is, with a very high probability, the result of human activities and construction can be singled out as one of those activities.
Climate Change and the Built Environment
Studies on the causes of Climate Change have shown that fossil fuel burning in power generation for consumption in industry, commerce, transport and everyday households is the chief contributor of carbon emissions. The IEA Global Energy and CO2 Status Report of 2019 stated that coal-fired electricity generation accounted for 30% of global carbon emissions in 2018.
Ostensibly, the extractive industries are the direct biggest culprits; but a more circumspect view of the issue reveals that the built environment is just as culpable. The argument for this is that if the built environment, – i.e. construction, engineering and urban planning, the production of cement,- took on a much more sustainable approach in its power consumption, the demand for fossil fuels would be lower. Not to mention the deforestation that is associated with construction.
The built environment's role in Climate Change is both a propagator and a possible solution to the arrest of climate change. Another dynamic in the relationship is rapid urbanisation, especially in Africa. The built environment in urban areas suffers the most from the adverse effects of extreme weather. Therefore, there is a need for more adaptive, durable and innovative buildings that can stand the test of extreme weather events resulting from climate change.
Climate Change in Africa
Climate Change and the built environment is a global issue; however, some parts of the world are worse perpetrators than others. The Global North is responsible for about 92 per cent of the world's excess greenhouse gasses .
On the other hand, Africa emits only 4 per cent of total global greenhouse gasses, yet African countries are the most vulnerable to climate change. The limitations and restrictions on carbon emissions may also discourage industrialisation, which is sorely lacking in the Global South.
Nonetheless, an opportunity still exists in the developing world in general. African countries, because of their 'developing' status, could still change their development trajectory and move towards a much more sustainable built environment goal which is the basis of the Leapfrog Model of Development. Mainstreaming Climate Change awareness and climate action in Africa, even as the continent continues to advance in the built environment and industry, could keep that emission rate very low.
It will be almost impossible to keep Africa's emission rate at the current 4 per cent peg, but it could still be capped at 20 per cent or even less with maximum efficiency and green technologies.
Shelter Afrique and Climate Change
Shelter Afrique has committed through its Centre of Excellence (CoE), with IFC to deliver an EDGE Discovery Workshop to developers across Africa to accelerate the development of resource-efficient affordable housing. In line with its 2021-2025 corporate strategy to achieve EDGE certification, the units will demonstrate resource efficiency of at least 20 per cent in energy, water, and embodied energy in materials.
Additionally, Shelter Afrique has regularly promoted the use and adoption of Alternative Building Technologies, the theme of the 34th Annual General Meeting in Ivory Coast and featured recently as the theme for the exhibition at the 40th Annual General Meeting. Shelter Afrique has also encouraged innovative design and conducted the 5000 for 5000 Competition in 2016, challenging participants to provide designs for a housing unit under $5000 using green technologies.
Shelter Afrique has also engaged with other multilateral organisations to provide Green Financing to channel into Green projects and will continue exploring the possibility of launching a Green Bond.
Benefits to Zimbabwe
Zimbabwe continues to be an active member in the Class A Shareholder category and has often led the region in being the base of our investments. In 2021, $11 million was approved to Banc ABC as a line of credit for affordable housing. In total, $55 million has been invested in Zimbabwe, with the bulk of that investment taking place during the last two decades when they faced economic challenges. Zimbabwe is uniquely placed to demonstrate the role Shelter-Afrique plays in addressing market failure and contributing to stabilising the economy.
More so, the country itself is no stranger to extreme weather events; it has often dealt with floods that directly impact human settlements. It provides an opportunity to showcase the Zimbabwean response to climate change in the built environment.
Last but not least, Zimbabwe successfully hosted the 37th AGM in 2017. Zimbabwe was also the venue of the newly established masterclass session of Shelter-Afrique's Centre of Excellence in 2019. The AGM and Symposium provide another opportunity for the new government to welcome and host African counterparts and stakeholders.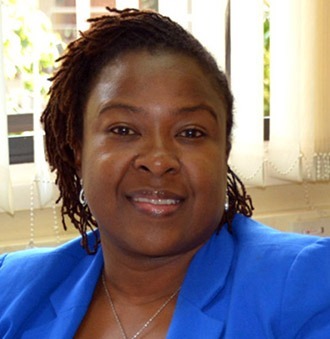 Evelyn Mwaura, PhD, CPM(MTI) Dr. - Key Note
Expert on Climate Change
Dr.Namubiru-Mwaura has over fifteen years of experience in international development focused on gender, land tenure, natural resources management and Science, Technology, and Innovation (STI). She has devel- oped extensive expertise on STI, land tenure and property rights, women's land rights, sustainable forest resource management, REDD, and Climate Change through appointments with the African Academy of Sciences/Alliance for Accelerating Excellence in Science in Africa, AGRA, the World Bank, UNREDD, UNDP-GEF, International Forestry Resources and Institutions (IFRI) and Makerere University. Her experience in Strategy, Policy, land and resource tenure relates principally to Africa.
She has cultivated particular expertise on issues of Science, Technology, and Innovation, customary tenure, women's land and housing rights, and land tenure reforms. She has designed and implemented assessment methodologies for resource tenure and governance. She is exceptionally knowledgeable on methods and issues of participatory rural appraisal (PRA), monitoring and evaluation (M&E), and impact assessment.
Beyond her work on project design and implementation, Evelyn has carried out research and published on a wide variety of subjects, including natural resource/land tenure and property rights, bridging customary and statutory land rights, women's land rights, climate change, devolution of natural resource governance, collective action for watershed management, and participatory monitoring and evaluation.)
The Keynote Speaker is expected to deliver a one-hour presentation inclusive of a question-and-answer session covering the following topics;
Topics
• Challenges and impact of Climate Change in the African Built Environment.
• Forecasting the effects of Climate Change in the Built Environment.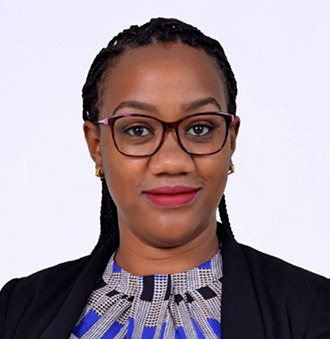 Yvonne Nyokabi - Focus Session 1
Climate Change Specialist at UNDP
Yvonne Nyokabi is a climate change and energy expert with nine years of experience managing donor-funded climate change projects implemented jointly by the Ministry of Environment and Forestry and UNDP, Kenya. Yvonne has contributed and facilitated financial resource mobilisation from current, new and innovative sources, mechanisms and instruments, including conceptualisa- tion and development of multi-disciplinary and multi-sectoral projects. She is involved in fostering and establishing strategic partnerships with government, private sector and other primary beneficiaries that include international organi- sations and local communities. She is currently providing technical support to the Climate Change Directorate in Kenya on clean energy, Greenhouse Gas Inventories (GHG), Measurement Reporting and Verification (MRV) and NDC implementation. Yvonne is a nominated UNFCCC country expert on GHG inventories and National Communications.
Topics
• How are matters such as Climate Change and IDPs likely to affect the Policy Environment?
• How to facilitate financial resource mobilisation from current, new and innova- tive sources.
• How can governments create climate-friendly housing policies?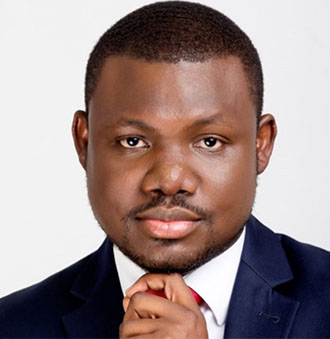 Dr Olufunso Somorin - Focus Session 2
Regional Principal Officer at African Development Bank
Directly involved in the design, appraisal and implementation of climate-proofed investment projects (public and private) across agriculture, energy, water, transport and social sectors in 13 countries. Coordinate the Bank's policy engagement with countries and partners on climate change/green growth strategies, policy frameworks and plans across the region. Represent the Bank in high-level (inter)national events and policy dialogues with government, donors, private sector, civil society, and academia.
Topics
• Implementation of the Bank's strategy on mainstreaming climate change.
• Implementation of climate-proofed investment projects.
• Green growth and Financing strategies in Africa.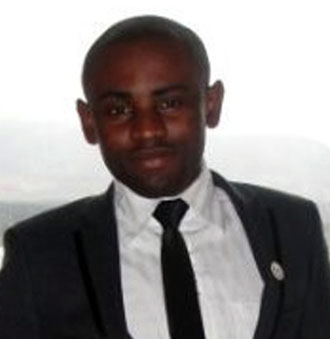 Papa Quansah - Focus Session 3
IFC EDGE/ International Finance Corporation Kenya, Nigeria & Ghana Lead, Edge Green Buildings Market Transformation Program.
Topics
• How to ensure EDGE is integrated into incentives and policy planning.
• Urban Development: real estate valuation, real estate development and management.
• Green Building and sustainability insights.
Programme for the AGM sessions
Morning - Ground Breaking Ceremony
Shelter Afrique Regional Office
Morning - Opening Ceremony
Shelter Afrique Regional Office
Afternoon - Welcome Cocktail
Shelter Afrique Regional Office
Morning - Ministerial Roundtable
Shelter Afrique Regional Office
Evening - Dinner with African Ministers
Shelter Afrique Regional Office
Afternoon - Business Development
Shelter Afrique Regional Office
Morning - Keynote Address
Shelter Afrique Regional Office
Afternoon - Focus Group 1, 2 & 3
Shelter Afrique Regional Office
Morning - 41st Annual General Assembly
Shelter Afrique Regional Office
Afternoon - 41st Annual General Assembly
Shelter Afrique Regional Office
Evening- Gala Dinne r& 2nd Annual SHAF Awards
Shelter Afrique Regional Office